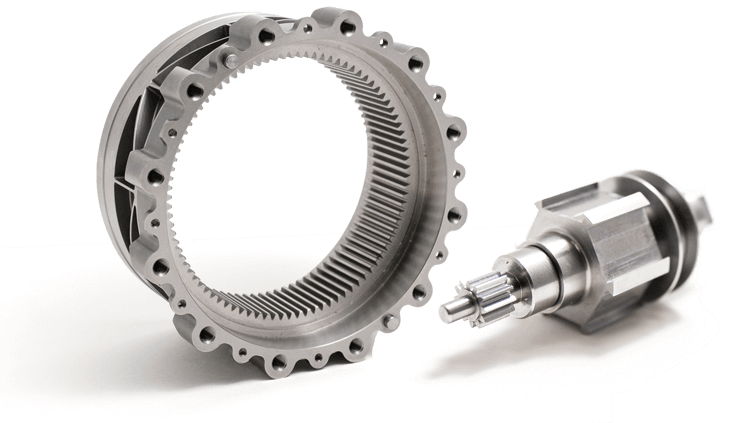 Since Our Founding in 1955… 
we have developed a reputation as a world-class manufacturer of fine and medium pitch custom gears. 
Our uncompromising commitment to quality, innovation, and service is the reason we are trusted to produce gears for everything from tractors to aircraft, exam tables to prosthetic limbs, and telescopes to the Mars Curiosity Rover. We even produce gears for our competitors. Whether you are looking for a shop to manufacture a one-of-a-kind precision gear or handle high-volume production, we invite you to learn why the world comes to Forest City Gear.
Forest City Gear's range of capabilities is more broad than ever. We deliver excellence without exception.
CNC Gear Hobbing & Carbide Re-hobbing
Compensates for misalignment, reduces noise and removes distortion
Analyzes pitch, runout, lead, and profile error to 10 millionth of an inch on spur…and more

| ISO-9001 | AS9100 | ISO 13485 | ITAR Certified
Wherever gear performance and reliability are critical, you will find Forest City Gear.