Forest City Gear Adds Process Engineer to 'Cut Teeth Only' Operations Team
Forest City Gear has added Joe Konetski as process engineer to its 'Cut Teeth Only' operations team, a resource dedicated to meeting fast-growing demand for the completion of gears made from a customer's gear blank.
Konetski joins the Cut Teeth Only Team after serving as a setup technician for a wide variety of gear cutting and grinding machines at Forest City Gear. He is also a graduate of Forest City Gear's four-year Apprenticeship Program, conducted in cooperation with the Rock River Valley Tooling and Machining Assoc. (RRVTMA). The program is intensive, requiring 8,000 hours of on-the-job training, and 604 hours of related training at nearby Rock Valley College, and is the ideal preparation for Konetski's new role, says John Cochran, the Cut Teeth Only Team's Lead person.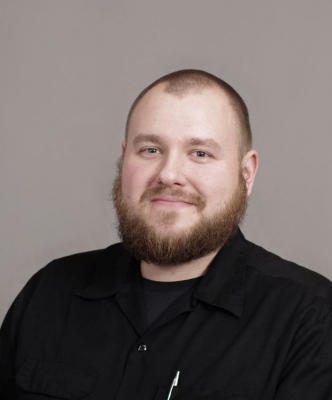 "We've cut leadtimes and streamlined production on Cut Teeth Only projects to meet unprecedented high demand with the help of a dedicated team of process engineers that takes ownership of a project from the P.O. through scheduling and production," says Cochran. "Joe's typical of our team: knowledgeable, experienced and, above all, able to wear a multitude of hats."